**Rental weeks available at $500 per week!**
The Villa Group Luxury all Inclusive Resorts & Hotels offers a beautiful collection of resorts in Mexico.
Villa del Palmar Beach Resort & Spa Cabo San Lucas

Villa del Palmar, with its location, spacious suites, and varied services, is the perfect escape for travelers looking for an optional all inclusive resort in Cabo San Lucas. Has Unique Suites  The Unique One Bedroom Suite at Villa del Palmar Cabo San Lucas provides guests with a number of exclusive amenities and the ultimate opportunity to appreciate the stunning ocean views that stretch out from the shores of Medano Beach and El Arco in Baja California Sur. This spacious suite has a master bedroom with a king-size bed, a living room with a sofa, a fully equipped kitchen, dining area for 4, two full bathrooms with sunken tubs and marble showers, and a balcony or terrace with furniture.
Villa del Arco Beach Resort & Spa Cabo San Lucas
Not only are you guaranteed to get the best pricing on your Cabo vacations, but you'll also be treated to a complete vacation experience that includes sophisticated accommodations, sensational entertainment, world-class service, and all the luxuries you'd expect of the best Cabo San Lucas hotels.
Villa La Estancia Beach Resort & Spa Los Cabos
Known for its refined elegance, sophisticated style and relaxing atmosphere right on Médano Beach, this resort creates an experience to relish. The pampering begins the moment you enter the lobby of the luxurious Villa La Estancia.
Villa del Palmar Beach Resort & Spa Puerto Vallarta
Situated on the soft sands of Banderas Bay is Villa del Palmar Puerto Vallarta, an enchanting family resort that combines charming Mexican tradition with upscale sophistication and modernity. The magical resort, situated close to the center of downtown Puerto Vallarta, offers a unique vacation experience that will have you falling in love with the stunning beachfront destination.
Villa del Mar Beach Resort & Spa Puerto Vallarta
With spacious suites for up to 6 guests, quality cuisine, sensational spa, gym, freeform pool and first-class service this family resort offers a unique vacation experience that will leave you awestruck.
Villa La Estancia Beach Resort & Spa Riviera Nayarit
AAA four Diamond rating, Villa La Estancia in Riviera Nayarit is redefining luxury and sophistication. Nestled on the shores of Banderas Bay in between the popular destinations of Puerto Vallarta and Riviera Nayarit, the stunning beachfront property is an idyllic hideaway for indulging in the glory of Mexico.
Villa del Palmar Flamingos Beach Resort & Spa Riviera Nayarit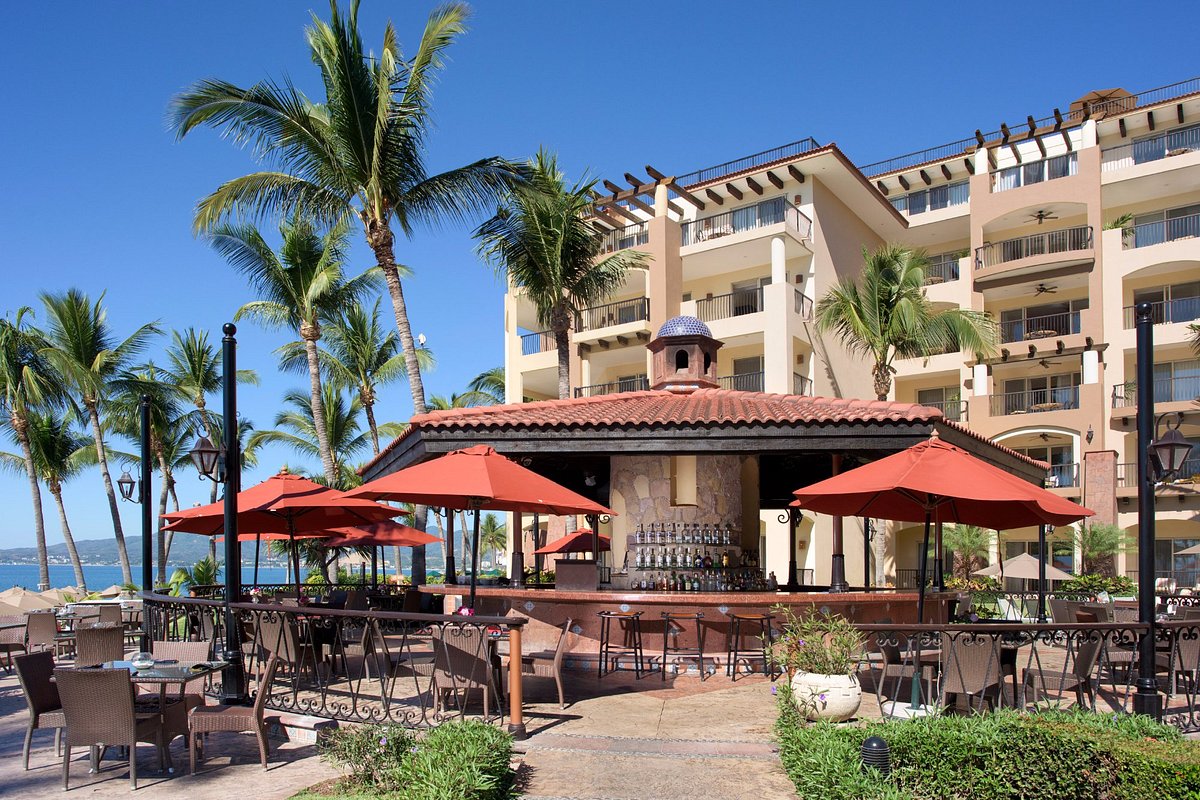 Villa del Palmar Flamingos is located in Riviera Nayarit, the charming beachside destination just north of Puerto Vallarta. Here, amidst world-class beaches and luxurious Mediterranean-style architecture, you'll find the scenic backdrop of tropical mountains and sparkling Banderas Bay.
Villa del Palmar Islas de Loreto
Set within the pristine property of Danzante Bay, overlooking the indigo waters of the Sea of Cortez, the optional all-inclusive resort in Loreto offers 4,447 acres of unspoiled beauty. Amidst the resort grounds, you'll find TPC Danzante Bay, a world-class golf course in Loreto, in addition to the 39,000-square-foot award-winning Sabila Spa, an array of outstanding restaurants, five swimming pools, and tennis courts, all surrounded by the picturesque desert, mountain, and ocean views. Add in the miles of hiking trails, ATV tours, kayaks, paddleboards, and sport fishing, and it becomes clear that this Loreto all-inclusive resort has something for everyone.
Villa Del Palmar Cancun
Villa del Palmar Cancun beach resort is an unparalleled Mexican oasis for both room only and all inclusive vacations in Mexico, offering a best price guarantee. Delighting visitors of all ages seeking the ultimate in relaxation, luxury accommodations and gourmet cuisine, you can be sure to enjoy fabulous experiences at this Cancun all inclusive resort.